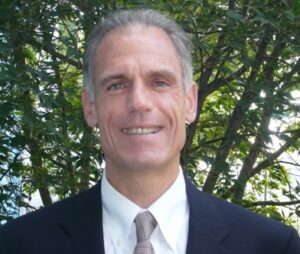 Tom Wootten, JD, MSW, PCC
Tom Wootten, JD, MSW, PCC
Tom Wootten is an executive leadership coach and group facilitator whose experience includes working across a range of functions within multi-national organizations. Tom's primary area of expertise is helping executives to become more resourceful and better problem solvers when working individually and in teams.
Before Tom began working as an executive leadership coach and facilitator in 1992, he was employed as a tax attorney with PricewaterhouseCoopers in Chicago, and with Deloitte & Touche in New York.
His education includes a B.S. from Pennsylvania State University, a J.D. from the College of William & Mary, an M.S. in Clinical Social Work from Virginia Commonwealth University, and a Certificate in Leadership Coaching from Georgetown University.
Tom is a Professional Certified Coach through the International Coaching Federation, and a qualified instructor with the Myers-Briggs Type Indicator, Hogan Assessments, and ECI, EQ-i/EQ 360 Feedback instruments.
Recent Engagements:
• In 2022, Tom has led and facilitated a multi-module program for the third-largest life insurance company in the U.S. This six-month, multi-module leadership development program for high potential senior managers uses a combination of large group (20-24 participants) inputs and small group (6-8) intensive problem solving to prepare emerging leaders for increased levels of organizational responsibility.
• In 2020-2021, Tom co-led and facilitated a 15-month, multi-module leadership development program for a Fortune 100 pharmaceutical company. Using a combination of psychometric assessment tools, experiential projects, facilitated group conversations and individual coaching, the program increased participants' individual performance levels and improved their effectiveness as team leaders during a crucial time for the organization.
• In 2019-2020, co-led and facilitated a six-month, multi-module senior executive leadership development program for a Fortune 50 financial services firm. Leveraging peer learning sets and team coaching, this program focused on cultivating innovation and sustaining organization-wide employee engagement during the early stages of the pandemic.
Education:
P.C.C., | Leadership Coaching International Coaching Federation | 2021
A.C.T.P., | Leadership Coaching Georgetown University | 2010
M.S., | Clinical Social Work Virginia Commonwealth University | 1999
J.D., | Law College of William and Mary | 1985
B.S., | Business Administration Pennsylvania State University | 1982
Training:
EQ-i and EQ 360 Feedback Certified Instructor 2015
Georgetown University Leadership Coaching  2010
Hogan Assessment Instructor 2009
LDI Conflict Dynamics Certified consultant 2008
Hay Group Emotional Competency Indicator Accredited consultant 2007
Impact Leadership Training Senior facilitator 2006
Myers-Briggs Type Indicator Qualified instructor 2005
---
---