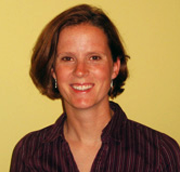 Kristy Whitman Norbert
Kristy has been working in the field of facilitation, team development and social science for the past seven years. She is skilled at working with individuals and groups from diverse backgrounds to help them be positive catalysts for themselves and their organizations. Kristy has worked with a variety of marginalized populations both abroad and in the States, and has a passion for developing socially conscious people and organizations.
Kristy holds a Bachelor's of Science degree in Communications from Northwestern University, where she was Captain of her Division One Field Hockey squad. She recently held positions as a Lead Land Instructor and Community Liaison for Chesapeake Bay Outward Bound. Kristy is also a Returned Peace Corps Volunteer from Madagascar. In May 2007, Kristy received Master's degree in Clinical Social Work from the University of Maryland.
---